PET is an amazing material: reusable, recyclable, resource efficient, light, strong and shatter proof. It has an almost infinite number of applications from textile, construction to packaging industries…
It is the most incredible recyclable packaging material, versatile and safe, with the lowest carbon footprint when compared to other packaging materials, not only as a virgin resin but also in its recycling process and after use. Let us elaborate…
Recycling and Water Treatment
GEPACK works with local partners to foster a better waste management and a recycling infrastructure that can ensure all materials that can be recycled undergoe the due processes. This reduces waste contribuiting to create a sustainable environment. All sanitary waste is treated at our own wastewater treatment plant.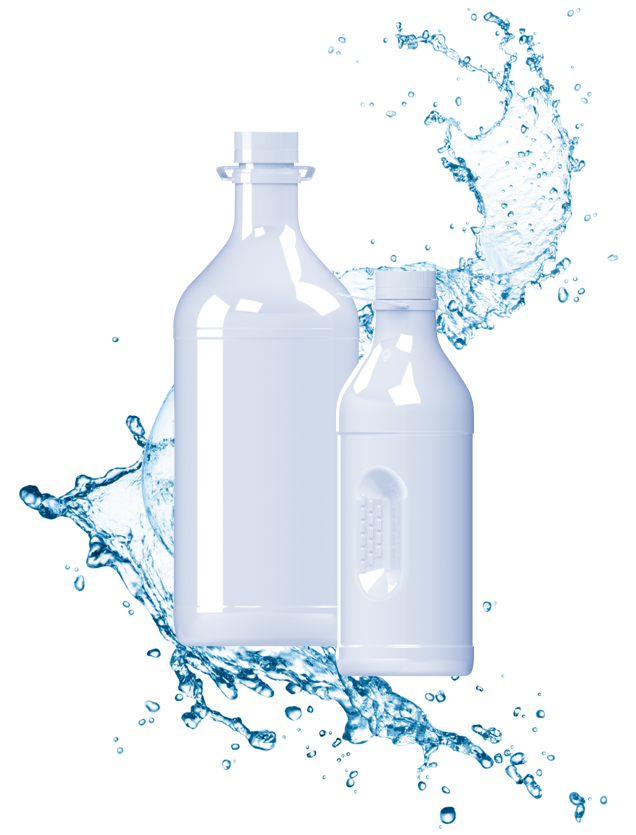 We actively foster PET reuse with pioneer projects. We have developed unique containers that not only ensure long lasting reuse, but with their unique design, introduced a new stylish segment of reusable water bottles in Europe. 
GEPACK proved that a sustainable close loop with PET containers can bring value to the customer and to the environment. We reuse energy, we reuse water, we reuse water cooling, we reuse waste, we reuse resin, …. to assure environment and business sustainability.